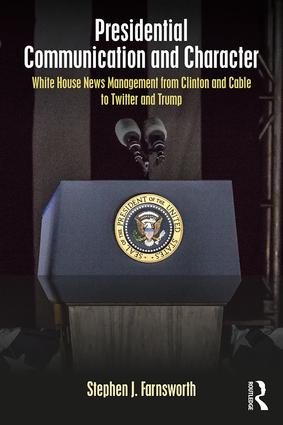 Stephen Farnsworth, professor of political science at the University of Mary Washington, will be speaking about the state of the Trump presidency and his new book, "Presidential Communication and Character" on "With Good Reason." The public  radio program airs in 99 cities around the nation starting this weekend.
The segment with Professor Farnsworth, who was named Outstanding Faculty of 2017 by the State Council of Higher Education for Virginia, will air at 2 p.m. on Sunday October 14 on 94.9 FM in Fredericksburg, 88.5 FM in Charlottesville and 92.5 FM in Richmond.
The post Farnsworth to Talk about Presidential Communication on "With Good Reason" appeared first on EagleEye.