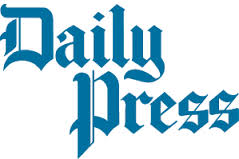 In an election cycle that has been full of surprises, University of Mary Washington Political Science Professor Stephen J. Farnsworth said, McMullin's ability to get on the ballot that quickly "has to be right up there." Ballot-drive veterans in the state had predicted little hope for the campaign, which has some high-powered Republican muscle behind it and is hoping to provide another option for GOP stalwarts who are uncomfortable with Trump as their party's nominee.
Clinton has had a wide lead in Virginia, and Farnsworth said her selection of Virginia U.S. Sen. Tim Kaine as a running mate is likely to have more of an effect than McMullin's candidacy.
He predicted McMullin's output at a percentage point or two and said Republicans who don't want to vote for Trump are more likely to go with Johnson than the independent. Farnsworth also predicted that many Republicans who don't like Trump now will come back into the GOP's fold between now and Nov. 8.