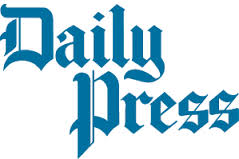 "The challenge is that it is very difficult to predict who is going to turn out," said Stephen Farnsworth, a political scientist at the University of Mary Washington.
"There are so many angry voters who support Trump who are not regular primary voters. The question is how many new voters might Trump bring to the Virginia primary…."
But Trump has much going for him in Virginia.
"With a very powerful national message that resonates with a lot of voters — that is going to be tough to beat," said Farnsworth, at Mary Washington.