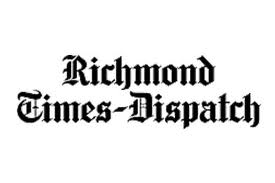 "This was a surprising development. Mark Herring has been a very aggressive, very visible attorney general, and like so many attorneys general before him, he looked like he was on the fast track to running for governor," said Stephen J. Farnsworth, a political science professor at the University of Mary Washington.
UMW's Farnsworth said Herring's decision to waive any gubernatorial ambitions in the next election cycle clears a potential problem for Democrats in that the two strongest candidates for the party's nomination won't face each other in a primary. "In all kinds of elections, we see that divisive nominations tend to hurt political parties," Farnsworth said. "When candidates work out a deal between themselves, both often walk away with more respect from party activists, and the party avoids what could be a pretty divisive fight."
Republicans would have been wise to have followed this strategy in the last cycle, Farnsworth added….
"If Ken Cuccinelli had run for re-election as attorney general and had left Bill Bolling as the gubernatorial nominee, odds are Bolling would be governor right now. He didn't have nearly the divisive political personality that Cuccinelli had," Farnsworth said.