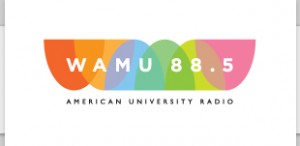 Scandals In Virginia Expose Weak Disclosure Laws
By: Michael Lee Pope, WAMU
October 16, 2013
In Virginia, the race for governor has become a confusing barrage of scandals.
First there was Star Scientific, a scandal hitting Republican Ken Cuccinelli. Then there was GreenTech a scandal that raised questions about Democrat Terry McAulliffe. But that was just the beginning. The latest development has to do with McAulliffe failing to disclose an investment in the venture of a Rhode Island estate planner who was later accused of defrauding terminally ill patients.
"This latest disclosure problem in Virginia reminds us all that the Swiss cheese of Virginia laws have even more holes than we thought they did," says Stephen Farnsworth, a political science professor with the University of Mary Washington.
He says the earlier scandals have already prompted a series of campaign promises about tightening Virginia's disclosure laws when the General Assembly meets next session, and so the latest scandal might not be enough to change the dynamic of the race.
"An awful lot of people by mid-October have already decided which candidate they prefer. So the number of undecided voters out there shrinks with each day," he says.