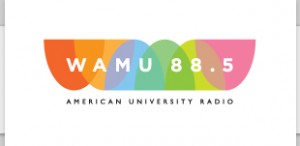 Virginia Gubernatorial Race Briefly Turns To Issues, Though Scandal Looms
By: Michael Pope // WAMU radio // May 9, 2013
"In Virginia, candidates for governor have spent the week rolling out new policy positions. Still, scandal looms on both sides.
"Democrat Terry McAuliffe is crossing the commonwealth on an official launch tour, talking about modifying the Standards of Learning test for public school students and expanding workforce training at community colleges. Meanwhile Republican Attorney General Ken Cuccinnelli says he would like to reduce or eliminate the business and professional occupancy license taxes.
"For a campaign that's been all about scandal and intrigue for months, politics have suddenly become about government. But University of Mary Washington professor Stephen Farnsworth says that's probably temporary.
"'The real focus on these campaigns will occur in the fall, so it isn't as if the candidates risk boring people. Nobody is really paying attention at this stage,'" he says.