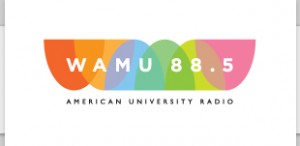 Fight For Democratic Lieutenant Governor Nod In Virginia Heats Up
By: Michael Pope // June 5, 2013 // WAMU
In Virginia, Democrats will be heading to the polls next week to select a candidate for lieutenant governor, and the campaign this year is hotter than ever.
The race for lieutenant governor is usually a sleeper, but this year things are different. That's because the state Senate is split: 20 Democrats and 20 Republicans, which means the winner determines which party has control. University of Mary Washington professor Stephen Farnsworth says the Republican candidate, E.W. Jackson, is a controversial selection who struggled to get five percent in last year's statewide Republican primary.
"That leaves the Democrats perhaps with a little bit more latitude. They can choose who they please and the consequences are probably not as dire if they were going up against, say, Bill Bolling again," Farnsworth says.