By Jeff Goldberg // WJLA-TV // July 24, 2013
….Before leaving for Afghanistan on Tuesday, the Governor put out a statement saying he has paid back more than 120 thousand in loans to Williams, and apologizes for the loans and the gifts, "While they were legal, if they undermined the trust I am deeply sorry that has happened and I take full responsibility for that."
Political science professor Stephen Farnsworth of the University of Mary Washington University said: "I can imagine there are a lot of people who have been stopped by police or questioned by authorities who wish saying 'sorry' would get them out of trouble. It doesn't work like that."
————————————————————————————————————————-
WAMU-FM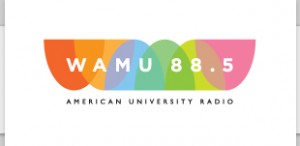 By Michael Lee Pope // WAMU-FM // July 24, 2013
In Virginia, Governor Bob McDonnell is returning $124,000 worth of loans from a wealthy Virginia businessman.
In a statement from McDonnell's private legal and communications team, the governor is apologizing for "the embarrassment certain members of my family and I brought upon my beloved Virginia and her citizens."
The apology comes along with an announcement that he is repaying two loans from wealthy Virginia businessman Jonnie Williams, CEO of Star Scientific, who is at the center of a growing scandal involving undisclosed gifts….
"The Swiss cheese of Virginia laws do not require him to return any of this. But this act of contrition can help the governor survive the next several months politically," says University of Mary Washington professor Stephen Farnsworth.